Become a Member
Why not become a member of our website and receive news and events alerts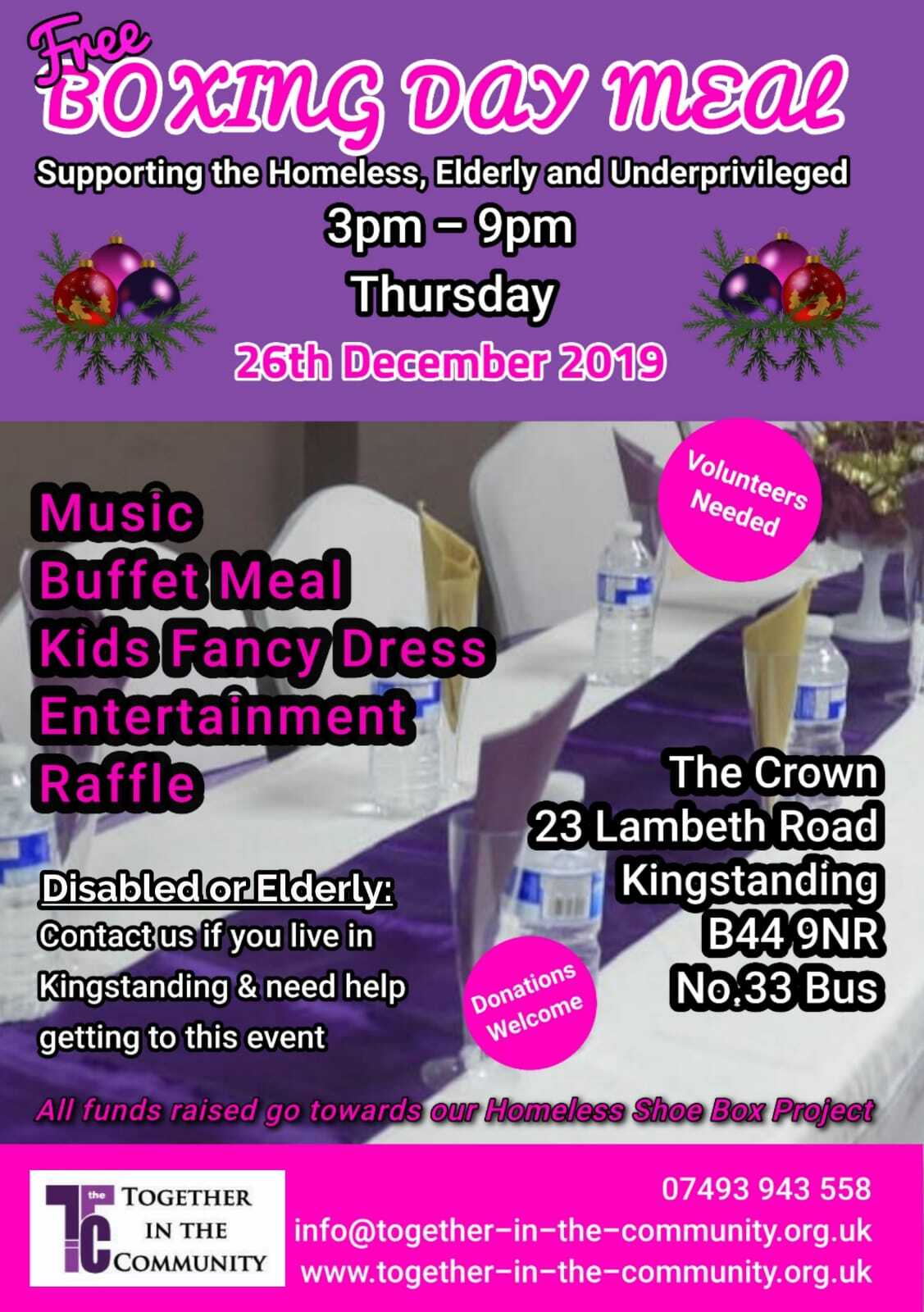 Boxing Day Meal
Thursday 26th December 2019
Our Annual Boxing Day Meal may be months away but we are already preparing for it. This year will be a little different since we will not be at our usual venue in Warren Farm Road, but don't worry as we won't be moving far*, so the change shouldn't affect you too much. (If you are elderly or disabled or you think you may
Venue
The Crown
23 Lamberth Road
Kingstanding
Birmingham B44 9NR
Time
3pm - 9pm
There will be the usual
Buffet Meal
Music
Live Entertainment
Raffle and other activities.
As always
Everyone is Welcome
to this
Free Event
This is a great opportunity for the whole community to get together and enjoy the festive period.
TALENT
Have you got a talent you would like to share?
Would you like to entertain us on the day?
If YES then please get in touch and leave your details here so we can contact you.
WE NEED VOLUNTEERS
If you are interested in volunteering for this event
please Contact Us for more information.
DONATIONS
If you would like to give a donation towards our:-
Boxing Day Meal
Homeless Shoe Box Project
or
General Activities
Please CLICK HERE
Find out what happened at last year's Boxing Day Meal here
Proceeds from this event will be used to support our Homeless Shoe Box Project
(Although this event is free we will be asking for donations on the day)
Enjoying Food & Entertainment